Fashion
7 Must-Have Maternity Wardrobe Essentials For Working Moms-To-Be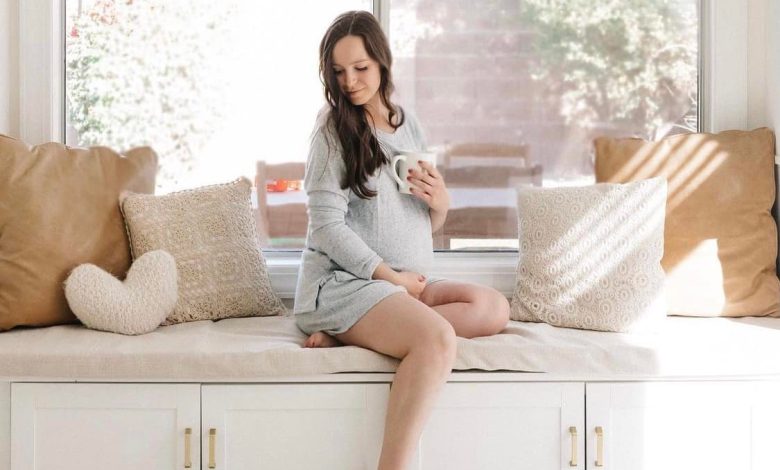 Hey there working mama-to-be! Are you struggling with finding the right work clothes for your growing tummy? Well, here's some good news! You can still flaunt your bump while looking professional and stylish; you just need to have the right maternity wear in your closet. Here are some maternity wardrobe essentials that should be in every mom-to-be's closet.
1. Maternity Leggings
A chic pair of high-waisted maternity leggings will be a working mom-to-be's best friend. These should be made of a soft material. You can dress up or down; it's up to you! These slim-fit leggings will make you look sleek and elegant, yet while you're wearing them you'll feel relaxed and comfortable. Put on your favorite pair of flats or sneakers and you're ready for work. Now flaunt that baby bump with pride.
2. Blazers
If you want to look like a lady boss with a bump, wear a blazer! Toss it over a stylish maternity top and a pair of leggings and you'll be ready to sit through dozens of meetings. The best part—you can still use the blazer even after your bump is gone.
3. Maternity Tops
Pretty, flowy blouses are practical and stylish, and these can be worn throughout pregnancy. Wear a blouse with a blazer and slacks and you're ready for professional work meetings. Or you can dress down with jeans, as this is a great look for casual office lunches and team outings. Mother Bee Maternity has a vast collection of standout maternity tops in chic prints and beautiful colors. All their tops are loose enough to keep you comfy yet elegant enough to make you look chic and stylish throughout the trimesters.
4. Statement Dresses
Just because you're pregnant doesn't mean you have to hide nine months in oversized clothes. Find killer maternity dresses so you can look and feel stylish throughout your pregnancy. Look for maternity dresses that are work-appropriate, as you'll be able to wear these throughout the workday. And for a night on the town, have a stylish maternity dress!
5. Cardigans
A cardigan is a must-have item for every pregnant mama. You can throw a soft cardigan over your favorite t-shirt and pants for work, and a cardigan will keep you warm when the office AC is blasting cold air. Cardigans are a perfect layering accessory, as with these you can either dress up or down.
6. Pencil Skirts
You'll feel professional and stylish with a classic pencil skirt and a button-down shirt. Just because you're sporting a bump doesn't mean skirts are off-limits. Look for stylish maternity skirts that ride high over your bump and fall below your knees. Comfortable and stylish, these skirts must be in your closet.
7. Comfortable Jeans
Perfect for casual Fridays and weekend lunches with clients and work buddies, every pregnant mom needs a pair of fitted and comfortable maternity jeans. Look for dark colors that'll give you a professional look. The boot-cut silhouette is flattering and work-appropriate. With these jeans, you can be professional yet stylish.