Tech
How to Know if a Signal Booster Will Work for Your Cell Phone?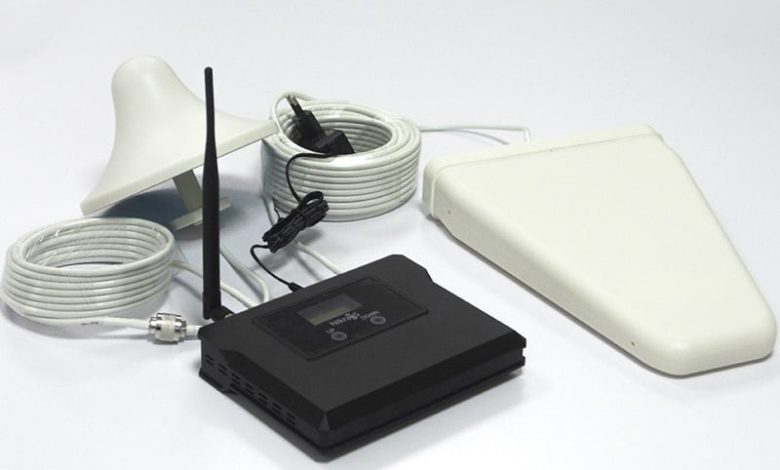 We all know how annoying the dropped calls are. Also, you might be aware of how they can affect the work, especially when communicating with the clients or employers remotely. The reasons can be numerous including signal blocking building materials, location, cell tower distance, and so on. 
Regardless of the reason, a business or work that is harmed by a bad cellular network necessitates a phone signal booster integration. The purpose of a signal booster is to attract and rectify available cellular signals. As a result, when network connectivity is required, it is provided reliably.
However, the question that strikes the mind is how would you know that it will work for you?
So, let us talk about the signs that will depict that the cellular phone signal booster will work. 
Signs That Show a Phone Signal Booster Will Work for Your Mobile Device
You Receive the Outside Building Cellular Signal
Almost every one of us has gone through digital challenges such as weak signals, disappearing networks, etc. Also, sometimes using the smartphone in a brick building or historic place results in the missing mobile phone signal. 
If you face these issues frequently but get the cellular signal outside the building, you are on the beneficial side. 
Here, you can integrate the mobile phone signal booster. It will capture and rectify the cell's existing network from the nearby tower. This means a bit of signal outside the building assures that the indoor signal with better coverage can be achieved using the booster.
But you may need to build a better infrastructure if your cell phone shows no service even outside the building. 
Numerous Carrier Options to Choose From
Does your mobile phone signal not face any concerns and easily switch to the varying carrier choices. It means the vehicle or building is good enough for connecting with the cell phone signal booster.
Here, a cellular signal phone booster will provide enhanced signal power as compared to the existing signal. You would be able to access better signal reception. The reason is that such systems are carrier agnostic. Thus, providing the signal compatibility with varying carriers or smartphones, regardless of whether the carrier is local or national. 
Your Wi-Fi Do Not Require a Boost
Signal phone boosters are used by businesses and employees as a reliable network connectivity solution. It can be used as a stand-in for wired services in the office.
Of course, there is a wide range of organizations that prefer VoIP phone services. However, still they use Wi-Fi solutions to alleviate the hardwired connections. There occur some circumstances where you lose total communication due to signal problems or crashing of Wi-Fi. Here, you can't make your employees or clients suffer. Also, you would not want emails to delay, important calls to be on hold, and compromise business productivity.
As a result, rather than relying on wired solutions, cell phone carriers can ensure the operations in the form.
You Have Better Phone Signal Booster Options in Your Building or Vehicle
When you are done with picking the efficient signal booster system for your vehicle or home, you will need its proper installation. After all, you will not want to simply display but function properly as well. 
Here, you can also install the booster on your own but seeking professional help is viable. 
For the integration of the signal booster, you need to mount an inside antenna. It will capture the greatest signal frequency. Also, an outside antenna will be required. It will capture the best signal possible.  
Places Where Signal Boosters Can Enhance the Reception
Vehicles
Different vehicles like Ambulances or personal vehicles face problems with network connectivity. The reason could be their layout or driving through the dead zones. Dealing with such situations is possible with the mobile phone signal booster. You can also integrate the entire signal booster kit that is easy to mount on a transport medium. 
Large Buildings
There occur some situations when network coverage is essential in a much wider area than a small commercial space or residence. It could be a large commercial office, warehouse, etc.
You might consider the amplifiers here. But the professionals advise choosing the cellular phone signal boosters as the ideal solution. 
Individual Smartphone
It is said that a mobile signal booster system is the best solution whenever you are in a situation where you need the best cell phone signal for one device. For example, you may be commuting to a different place where the signal reception may be poor. 
The role of boosters is to better rectify the mobile device signals like mobile hotspots. Thus, making it easy to transfer and establish the signals. All in all, mobile signal boosters are the ideal choice for consistent commuters to use on their vehicle as well as at home.
Small Office Spaces
The buildings made up of signal blocking material be it the office building or the residential ones, deliver the poor signal inside and better one outside. In such a situation, a robust and effective cellular signal booster comes as a necessity. It must be capable of covering the whole area with better network connectivity. However, choosing the system will require measuring the area that needs internet coverage. Accordingly, the signal strength will help determine where to place which antenna. The best is to always seek professional assistance.
Read more Tech Blogs.
Summing Up
To summarize, if your cell phone receives a better cell phone signal in the car or location, a mobile phone signal booster is great for strengthening the signals.
It would be great to consult with the providers of signal boosters to explore more about improving the cellular signal quality. 
Are you also facing voice clarity issues or data speed while working remotely? Or simply the vehicle lacks in catching the signals?
It is time to buy the signal booster as per the concerns and needs. Also, you can consider buying a DAS antenna system to boost the network coverage. 
So, what are you waiting for? 
Go and grab yourself the best and most reliable cellular signal phone booster today!!
Hope you find this write-up interesting and informative.
Thanks for Reading!!