Reference and Education
Importance of Student Attendance Management System
Importance of Student Attendance Management System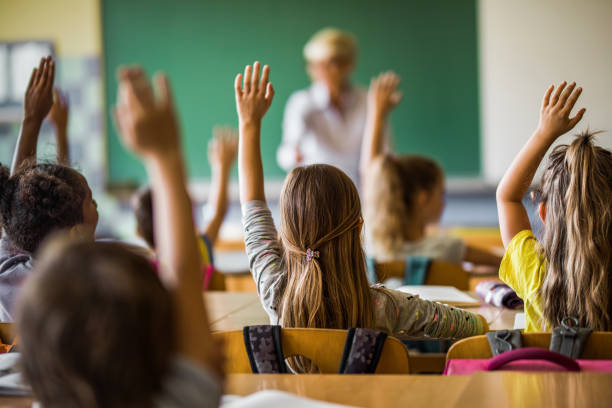 Learning in the classroom is a routine process. One of the most important factors for a student's academic success is daily attendance.
Absences due to absences lead to chronic absences, and as an institution that values student academic achievement and well-being, a robust attendance management system is needed to suppress this.
Why student attendance is important?
Attendance is important because students perform better when they continue to attend school. When large numbers of students are absent, it is difficult for teachers and classes to build and progress. In addition to falling behind academically, students who do not attend school regularly are more likely to cause problems with the law and problems with their communities.
However, there are also many disadvantages of manual attendance system –
It is a time-consuming process
Huge amount of paperwork involved
Reduces the classroom teaching time and productivity of the teacher
High scope for human error when tabulating attendance
Students can manipulate the system in many ways
The process of manually tracking attendance has always been a complicated and cumbersome task. Over the years, several solutions have been developed to record student attendance. The most popular of these is a Student Attendance Management System.
What is Student Attendance Management System?
Student attendance management system is a very important software for school management eliminates the pen and paper attendance marking process and facilitates one-click online attendance record. This module allows teachers to manage and track student attendance information on mobile and desktop devices. RFID device integration allows students to scan their digital cards in front of the RFID device and automatically log attendance into the attendance management module, automating the entire process. Minimizes the workload for teachers as there is no need to dedicate valuable time to attendance marking.
Attendance management module to help track tardy and early discharge. Parents can monitor their children's vacation requests and track full attendance reports from their mobile device. This system frees up teachers' classroom time without the hassle of daily attendance, allowing them to focus on teaching and imparting knowledge to students.
It helps keep accurate records faster and has become an integral part of school operations over the years.
Main features of online attendance management system:
A simple online attendance app designed for all your attendance needs.
Unlimited student attendance data records can be stored
Fully compatible with both web and mobile devices
Internet connection required to run smoothly.
Connect teachers and parents on the go.
Simply put, automatic attendance management systems are a viable, reliable and efficient alternative to manual attendance, which tends to consume a lot of teachers' valuable class time. Otherwise you can save it!
Key features of Attendance Management
It is an essential element of commuting and attendance management. Employees must use a magnetic card reader or personal phone number to arrive, register for breaks and leave the office after office hours. Card readers are useful because they reduce the risk of fraud or "proxy" cloaking.
Vacation Management Vacation management is another area where attendance management systems should play a role. Absences should not be automatically registered as "absent". Instead, you should inform the employee to apply for leave or make a special request for attendance (eg, half a day).
 Remember, this doesn't just mean a daily salary. A really useful software also supports hourly compensation and flexible payments.
Reporting The creation and maintenance of employee attendance records is a key HR responsibility for any organization. Basic report generation such as working hours, overtime, and absenteeism should be provided in an exportable report format.
Attendance management systems may also use the software to manage the attendance of teachers and other faculty members. Simplify employee attendance, punctuality, 6leave request management, and automate employee payroll calculations at the end of each month.
Comprehensive report generation
Attendance data is stored in digital format, making it easy for school administration teams to generate student and staff attendance reports in any format.
As a result
Today, student attendance management systems like schoolmagica have become an integral part of the digital revolution, taking over schools around the world. They are becoming more and more popular in educational institutions because of their many benefits to schools.