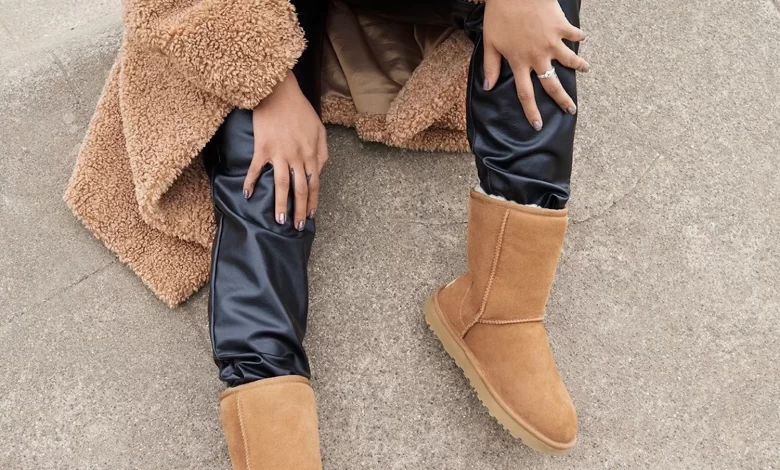 Even if you have the best blankets, fleece jumpers, and heaters? Even if your winter socks keep you toasty, they're not going to keep you as warm as an actual pair of ugg boots.
Australia gave birth to the UGG boot. This 100-year-old but still original footwear type called "uggs," "ugg boots," or "uggies" will be well-known to true Aussies.
You may find many of the stories online. Everyone agrees: nothing compares to the comfort, health advantages, and sheer pleasure of wearing genuine sheepskin ugg boots on your bare feet! If you would like to follow the latest fashion trends, undoubtedly, you will fall for UGG boot Australia. 
Let's look at why you probably want to have a Ugg boots. 
Ugg Boot Australia: What's the Big Deal About Them Anyway?
The following pieces of information highlight some of the important advantages of wearing Ugg boots.
These boots are constructed of

high-quality sheepskin

and can be worn all year round. They are great for walking on snow but may be worn in the summer and spring. Surprisingly, the natural wool inside will absorb any moisture it comes in contact with.

Despite their high cost, these boots are a long-term investment due to their durability. Of course, there are many knockoffs, but Uggs are made from high-quality materials and can last for years. The insoles can be purchased separately, allowing for easy replacement.

These shoes are designed to be snug, yet they are also quite comfy. They are designed to be worn without socks to facilitate air circulation and warm your feet. 

You may acquire these boots in various designs, shapes, sizes, styles, and colours. This means you can choose a pair that meets your demands and style.

Both men and women may wear them, which sets them apart from the sea of similar boots.
Note: Remember that you're buying shoes; therefore, you'll need to choose the right size for comfort and proper air circulation. The wrong size will not have the same effect.
What Should I Look for?
When purchasing Ugg boots, there are a few factors to take in mind, including:
Originality:

Maintain the Originality. Because there are so many duplicates available, it's essential that you only buy from the official source. Copies are frequently produced from inferior materials and may not provide the same warmth and comfort as the original.

Proper Size:

It's recommended to select the proper size to allow the air to circulate. So, to get the most out of your new shoes, make sure they fit perfectly.

Research:

These shoes are incredibly pricey, so conduct your research and develop a list of prospective pairs you wish to buy. This will help you find a pair that matches your preferences, style, and other clothing.

Colour:

They come in various hues, so weigh your preferences. Consider your outfits before deciding on a colour for your Uggs. So you can wear it with anything you want.
Conclusion
Ugg boots are eternal. Seasons come and go, but these will remain. Purchasing Ugg boots has advantages. They will keep your feet warm this winter and are available in many styles, sizes, and colours.
Your search might get stopped at UGG boot Australia, and you may no longer want to put them off. Begin your search for the suitable model that meets your specifications and, most crucially, your budget. However, you'll be amazed by Ugg boots no matter your design.