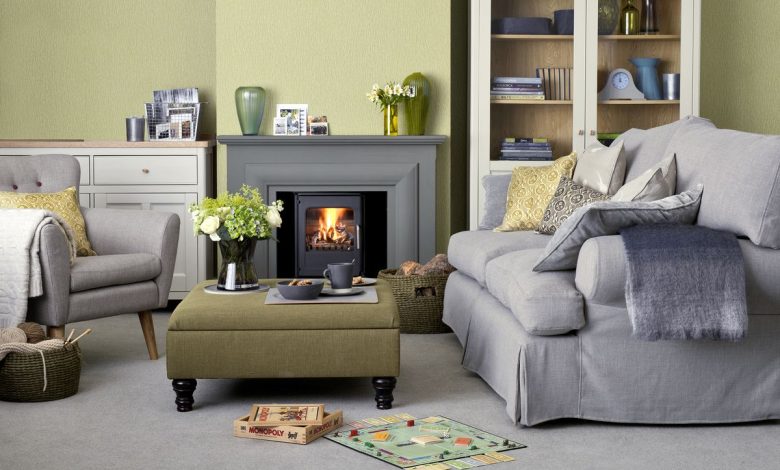 If you own hardwood floors, you may have given some thought to the possibility of placing an area rug somewhere within the vicinity of that flooring. It may be a complex issue to decide whether or not to invest in an area rug like Pappelina, particularly if you already have beautiful flooring that you want to highlight. Below, you'll find the best advantages of area rugs and why you may want to consider adding them to your home.
Rugs Make A Room Warm
There is no doubt that flooring made of hardwood is stunning. On the other hand, if you have hardwood flooring throughout your house, the atmosphere might seem chilly, both in warmth and appearance. If you want to warm up your home but don't want to carpet the walls and floors completely, an area rug is an ideal solution. When you place an area rug in a room, it will help to absorb heat much more effectively than hardwood flooring, making it suitable for use in the bedroom or the living room. Some homeowners believe that since their homes are warmer, their monthly power expenses have become cheaper due to the addition of area rugs. Aesthetically speaking, the warmth it offers gives the impression of the space being cosier and more homely.
Rooms Look Unified With The Addition Of Area Rugs
People like open house designs, which smoothly merge the dining and living areas to create a welcoming environment. Finding a means to connect two living rooms while maintaining their identities is a problem with open floor layouts. Choosing the right area rug for your master suite will help you achieve a united yet distinct aesthetic. Hue is the most straightforward approach to connecting your two locations, whether you choose a standard colour for every rug or completely distinct designs in a similar colour.
The Echo In The Room Can Be Reduced By Using A Rug
Is there an excessive amount of echo inside your home? You may fight this problem with the aid of an area rug, so you won't have to give up your lovely hardwood floors. Because of the rug's ability to absorb sound, you should notice less echoing while inside your house. For ideal house acoustics, a wide area rug in each room will do the work to configure the noise that occurs inside those rooms.
The Rug May Influence The Design Of A Room
Are you one of those people who find it challenging to decide about the overarching design of a space? Setting a room's interior should always include selecting a beautiful area rug, as interior decorators recommend. This might serve as a reference point when deciding what kinds of furnishings and decorations to put around the area. Always look to the rug as a point of reference if you are unclear about how to proceed with the rest of the décor in the room. 
Conclusion
It is simple to become uninterested in the layout of your house quickly. The atmosphere of the space will be transformed if you give it a fresh coat of paint, install new flooring, refresh the furniture, and redecorate it from top to bottom. On the other hand, an area rug may be the solution to your problems with interior design while requiring a minor financial expenditure and less of a time commitment. Instead of redecorating the whole room, you may experiment with adding an area rug like the Pappelina to see how it affects the room's atmosphere. There are many fantastic ways in which a place may be radically transformed and improved by adding an area rug.